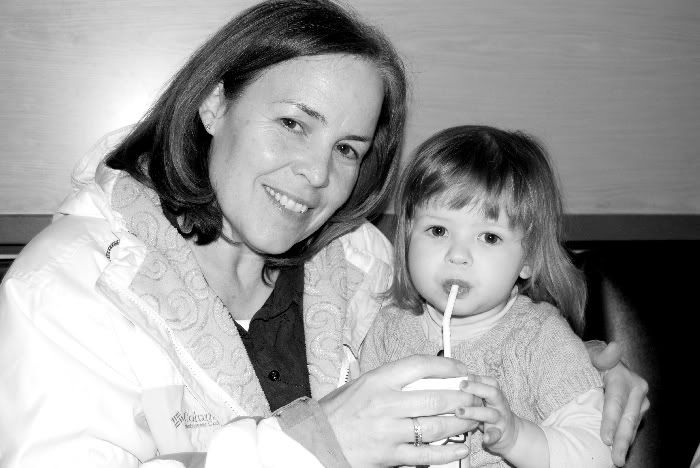 Anyone who knows my mom knows that she doesn't like a big fuss to be made over her.  She's more comfortable taking care of other people than she is taking care of herself.  So that is why it is so typical of her to choose to be born on April 15th, TAX DAY.  A day that is usually wet and cold.  It's almost as though she thought, "Oh this will be a good day to come down.  Everyone will be so preoccupied with other things, they won't have to worry about me."
People have always asked me if she really is as nice as she seems, 
and I can reply without hesitation.  
Yes she really is that nice and happy, ALL THE TIME.
It's a lot to live up to, but I gave up on that aspiration long ago.
We started the celebration midday with lunch at California Pizza Kitchen.
We had nearly the whole family there. 
We were just missing Johnny, 
who is currently fulfilling his dream of being a ROCKSTAR.  
His band is on tour right now.
After lunch my dad treated my mom to some new clothes,
and I gave her a fresh haircut and color.
"I feel like a new woman!"
She exclaimed. 
We ended the fete with cupcakes and presents.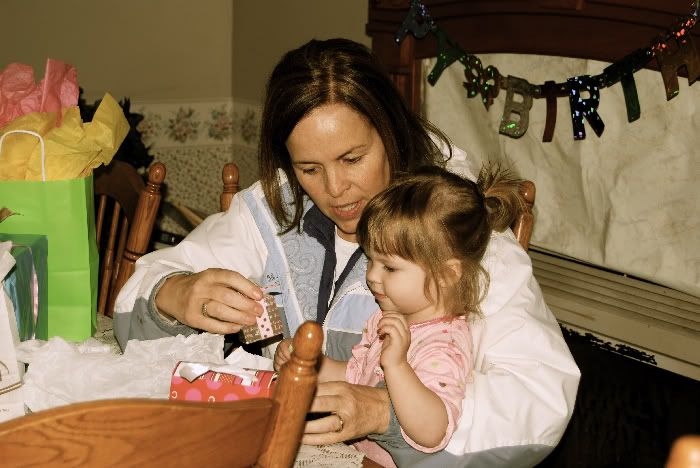 And yes mom, you deserve every minute of it.