Today I heard Pearl saying "What happen?"  
I came in to see what was going on to find her looking at her little hand 
covered in pen scribbles.  I said "you drew on your hand with a pen."
She gasped, then said "pen in da hand."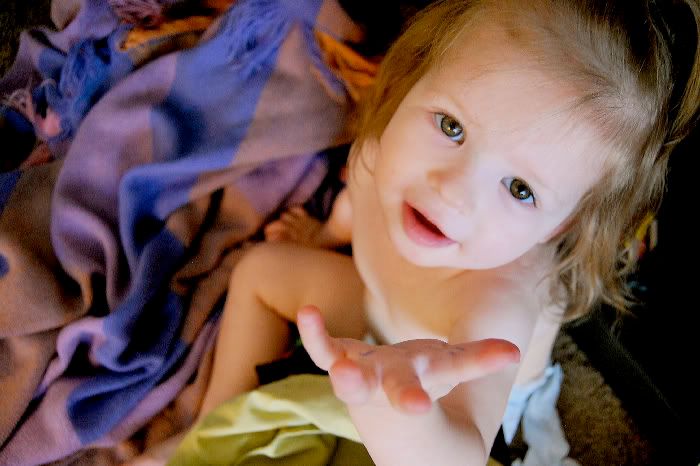 A little while later I was talking to Kelly on the phone.  
She wanted to talk to him, so I gave her the phone and she said 
"hallo (hello) daddy, pen in da hand."

There was so much concern in her voice.
It was so cute.
Since then she has drawn me 2 pictures on a piece of paper.  
Which is apparently not as earth-shattering as having it on your hand.  
By the way, she's feeling much better today.